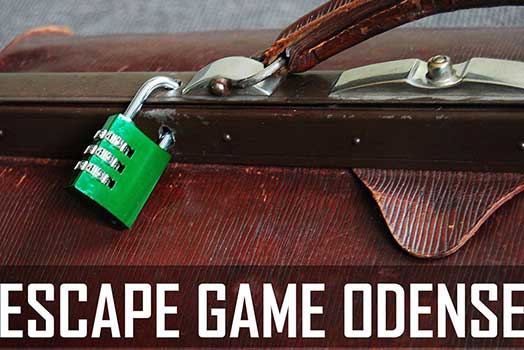 "Escape Game Odense is an entertainment activity for family, friends, colleagues where you, in teams of 2-6 people, are locked in a room and you have 60 minutes to get out of the room by solving puzzles, finding hidden objects, keys or other things that can help you solve the game.
The plan is to use your creativity, logical sense and be able to collaborate. We emphasize that you should have fun and have a good experience with the game. There is no horror or violence in the game. The games are for 2-6 people and take place in either Danish or English (the language is chosen in connection with the booking).
We have 2 completely different and unique rooms. In the Virus Room you have to find an antidote before you yourself die from the virus and the game is for 2-4 people. In the Spy Room you must escape with important documents before the police arrive. The spy room is for 2-6 people.
The games are very suitable for both team building (both private and business), the start of a bachelor party or if you just want a fun and different experience where you are challenged and focus on helping each other to solve the tasks. It is not permitted to drink alcohol during the game or to show up under the influence."
Choose between: Virus room and Crime Scene
Contact information